Congratulations Steve Rothenberg, MD
Honored as Society of American Gastrointestinal and Endoscopic Surgeons (SAGES)
Pioneer in Surgical Endoscopy for 2015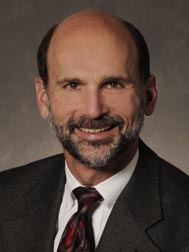 Congratulations to Dr. Rothenberg who was named the "SAGES Pioneer in Surgical Endoscopy" for 2015 at the SAGES national meeting on April 15, 2015. This is a special award given periodically to a physician whose efforts have substantively changed and improved the field of endoscopic surgery.
Dr. Rothenberg has been a member of SAGES for more than 20 years. During this time he also led the development of the International Pediatric Surgery Group (IPEG) and brought the two organizations together to share information and common goals for surgical advancements.
Dr. Rothenberg has performed many of the first surgeries in the world using endoscopic/minimally-invasive techniques and developed many of the ones that are in use today. He has performed the first thoracoscopic repair of a tracheo-esophageal atresia, in a neonate, the first thoracoscopic lobectomy in a child in the world and first Duodenal atresia repair in an infant in the US. He trains other surgeons nationally and internationally and also serves as a Professor of Surgery at Columbia University in New York
Please share your congratulations with Dr. Rothenberg for achieving this honor.